How to set the default browser on Mac
Mar 03, 2021
1806
Instructions used from: https://macpaw.com/how-to/set-default-browser-mac#:~:text=To%20make%20Chrome%20the%20default,%22Make%20default%22%20and%20confirm.
How to set the default browser on Mac through System Preferences
Apple changed the way you set the default browser in OS X Yosemite and it has remained the same since then. Previously, as you'll see below, you had to open Safari to, say, make Google Chrome the default browser. As Apple realized, eventually, that's plain daft. Here's how to do it now.
Click on the Apple menu and select System Preferences.
Choose the General tab.
Just over halfway down, there's a menu next to the "Default web browser." Click on it and choose the browser you want to set as the default.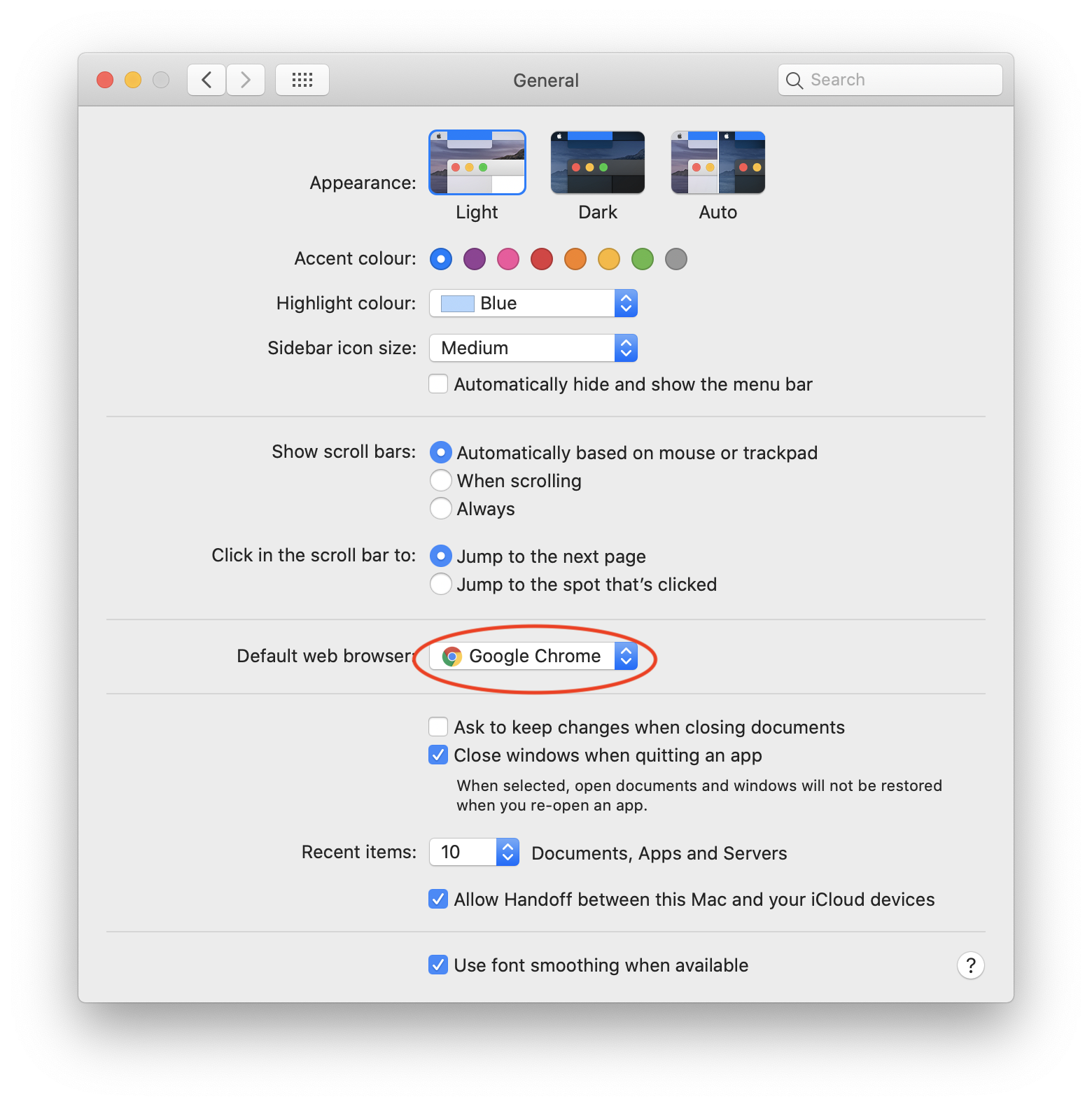 How to change the default web browser from the browser's settings
Every browser wants to be the default — it's the most obvious way to increase user numbers. And so whenever you open a browser that's not the default, you'll see a pop-up window asking if you want to set it as your browser of choice. If you choose so, it will change the System Preferences setting and position itself as the default.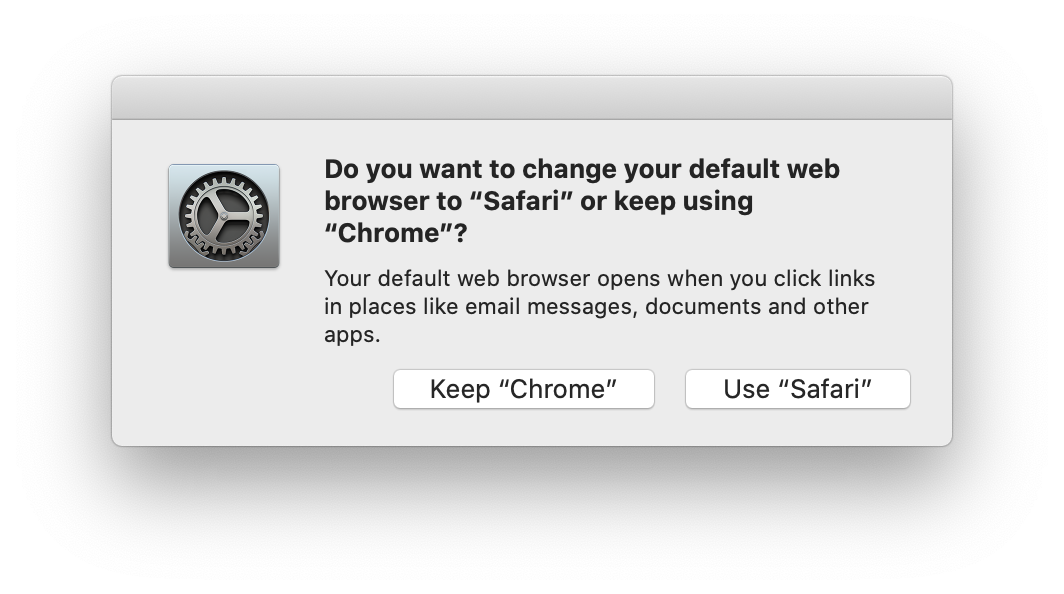 Safari
Launch the Safari browser.
Go to the Safari menu and choose Preferences.
In the general tab, press the Set Default button

Press Use "Safari" to confirm.

Chrome
To make Chrome the default browser, first of all, launch it.
Click on the Chrome menu and select Preferences.
On the web page that opens, scroll down until you see the "Default browser."

Click "Make default" and confirm.

Firefox
Launch Firefox.

In the Firefox menu, click Preferences


​​​​​​​At the top of the page, you should see "General" and underneath it, a message saying that Firefox isn't currently your default browser. To the right of that, click Make Default.